John, 2nd Duke of Suffolk
With his wife
Elizabeth Plantagenet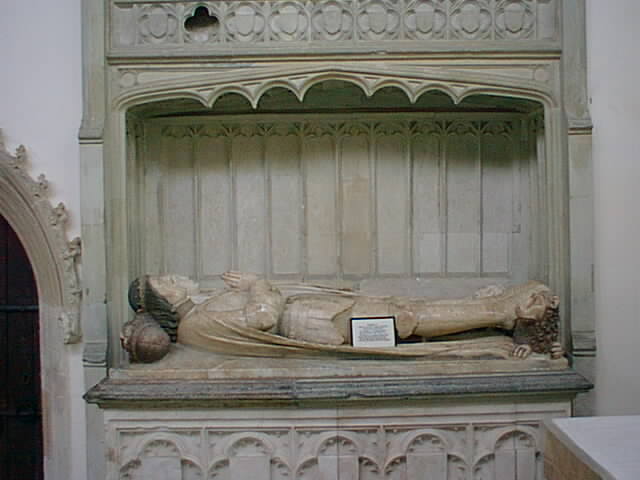 Eldest son of William de la Pole, 1st Duke of Suffolk and his wife Alice
granddaughter of Geoffrey Chaucer.
The most beautiful tomb of all, on the north side of the Sanctuary. There are two figures carved in alabaster, those of a knight and his lady.
On the arched canopy over the figures is a rose-en-soleil the badge of the Yorkist dynasty and the portcullis and on the wall above the monument is the original tilting helmet with the crest, the Saracen`s head made of wood on either side of which are supporters.
John became Duke in 1450 while he was still very young. During his early years there were many changes in Royal Circles. In the Wars of the Roses, John, 2nd Duke of Suffolk, supported the Yorkists and married t daughter of the Duke of York and sister of Edward IV and Richard III. John and his wife had four sons and three daughters. His eldest son was given another title, Earl of Lincoln, and at one time it was promised that he would be Richard`s heir, so it appeared that a de la Pole could one day become King of England.